With today's competitive market, especially in the real estate industry, selling a home is easier said than done. Nowadays, you can't simply place your home in the market and expect a high return on investment. You must also do your part to ensure your home is attractive to potential homebuyers. This article aims to direct you toward some tips you can apply to boost your home's value.
With that said, here are some tips to increase the value of your home: 
Renovate The Kitchen And Bathrooms
There's an emphasis on renovating these two areas of your home. This is because these two are considered the busiest and most appealing to homebuyers, which means you have to pay extra attention to both the kitchen and bathrooms when presenting your home. 
Fortunately, you don't have to go all-out when it comes to renovating your kitchen and bathrooms. In fact, when these areas are properly renovated by a trusted and reliable company like Nova Exteriors, you'll increase your chances of piquing the interests of many serious buyers. Also, even as simple as upgrading the countertops and faucet will already do the trick. 
Spruce Up Your Yard
Your yard is part of your house's exterior, which serves as the one that'll give buyers a sense of what's inside. If your yard is well-maintained, it'll bring the idea that the inside is also attractive. 
A yard that has healthy soil, shrubs, trees, and has proper lighting will also help buyers envision what it's like to host parties and spend most of their relaxation time outside, increasing your home's overall value. With this said, consider doing some landscaping or light up your yards. 
Ensure Your Home Has Adequate Lighting
Having good interior lighting is also an important consideration to take if you want to increase your home's overall value. This is because a well-lit interior will make the illusion that the space is cleaner and larger, which will surely attract buyers since no one wants to live in a tight space. Additionally, a room with adequate lighting will also give potential buyers the impression that you have nothing to hide, which is important during home visitations. 
Fortunately, you can easily have proper lighting by investing in new lights or replace those that are already flickering. You can also let natural sunlight in by opening up the curtains. 
Make Your Home Energy-Efficient
Did you know that homebuyers nowadays value a home that has eco-friendly features? This is because people are now more environmentally conscious than ever. Also, eco-friendly features on appliances may help save on utility bills, which is surely a plus for anyone. 
Hence, if you're planning to list your house as furnished, invest in energy-efficient appliances like microwaves or furnaces. Additionally, consider having a smart thermostat since this is capable of setting the ideal indoor temperature. 
Invest In Smart Appliances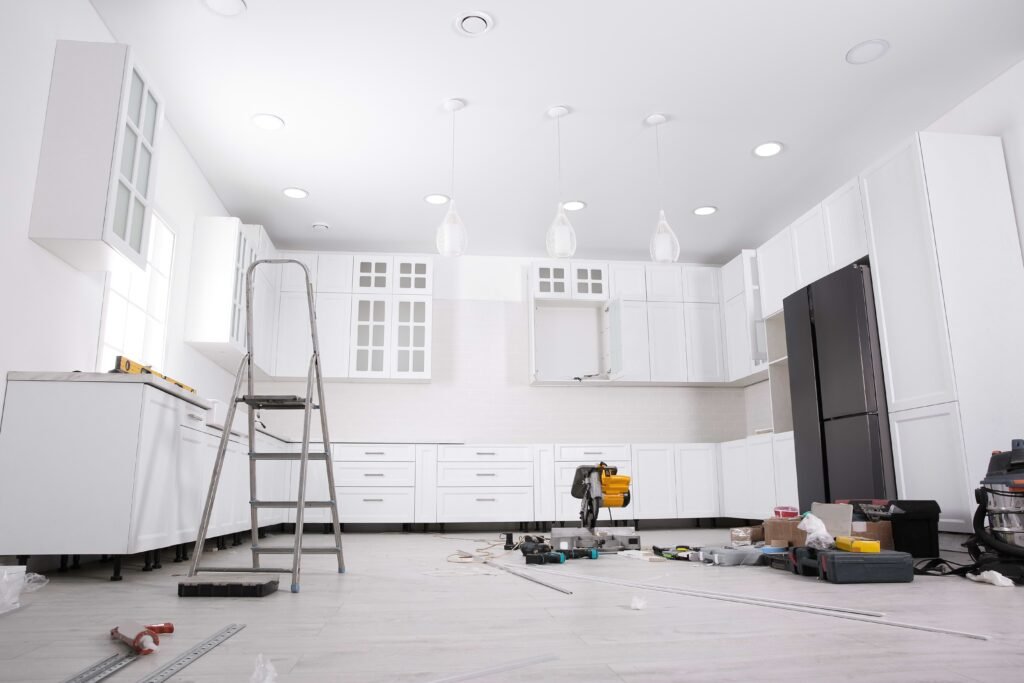 Speaking of smart thermostats, you can also invest in other smart appliances. Doing so won't only help make the room more energy-efficient, but it's also what buyers want to see in a new home, according to a survey. These smart appliances can range from TVs, fire detectors, door locks, carbon monoxide detectors, security cameras, lighting, and many more.
Vamp Up Your Attic
If your home is already 30 years old or more, it's important to renovate your attic before listing it in the market. Since it's already old, your house's original insulation may already be compacted and no longer updated. Also, your home's insulation may no longer keep the cool air, which isn't ideal during hot days. Thus, if your house seems too hot despite the HVAC system being blasted, it's time to check the attic. 
Paint The Interiors
When it comes to interior design, trends will come and go. That's why if you browsed on interior design websites, you may have noticed that an ordinary-colored wall is scarce. This is because a blank, white wall can give off the impression that your home is boring. On the other hand, painting your interiors with the right colors will make the overall vibe more exciting. 
Thus, when painting your interiors, make sure that the colors will match. You don't want to overly paint your walls as it can hinder potential buyers to see themselves living in your home. If you're unsure or don't know what paint color to go for, consult with an interior designer.
Takeaway
Everyone selling their home surely likes to have a great return on investment. Fortunately, with the tips mentioned above, you now have the right information on how to increase your home's overall value. Just make sure to work with a professional as they can also help you make your house more presentable to potential buyers.