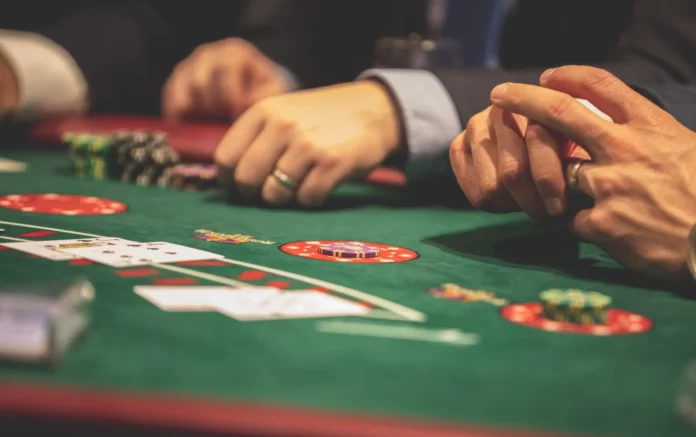 Have you ever wondered how online casino games' fairness is ensured? It's a valid question, given that the entire gambling experience takes place on your computer or smartphone. How can you be sure that the games aren't rigged in some way to favor the house? And what about bonuses, given that a Joo casino bonus is one of the rare tested options? In this article, we'll take a look at how online casino games' fairness is maintained, and we'll also share some tips on how to ensure your own gambling experience is as fair as possible. Keep reading to learn more!
What Is A Fair Game And How Is This Fairness Maintained?
A fair online casino game is the one, the results of which are randomly generated. Casino reviews highlight the significance of that component for a reason! Here are two main algorithms an online casino uses to ensure the game is fair.
RNG
A random number generator (RNG) is a mathematical algorithm that creates a series of random numbers. For example, if a software provider uses an RNG to test the fairness of its slots, the RNG will generate a series of numbers that will determine where the reels stop. The RNG is an important part of ensuring that all games produced by a software provider are fair. 
Casinos also use RNGs to test the fairness of their games. For example, many online casinos use RNGs to determine the result of each spin in their roulette games. The RNG produces a sequence of numbers that are randomly generated. This means that each number has the same chance of being generated as any other number in the sequence. There is no way to predict what number comes next. By using an RNG, casinos ensure that their games are fair and provide a level playing field for all players.
Provably Fair
A "provably fair" algorithm is a type of algorithm used in crypto casinos to ensure the fairness of a game. The algorithm relies on blockchain technology to allow players to independently verify any bet placed. This is done by providing cryptographic proof that the game was fair. The proof is generated by the casino before the game is played. The player can then use this proof to verify there have been no manipulations with the game results.
Basically, a provably fair algorithm is a reliable instrument to prove that the house didn't have any hidden information that would have allowed them to rig the game in its favor. As crypto casinos become more popular, provably fair algorithms will become increasingly important in ensuring that players have a fair chance of winning.
RNG vs Provably Fair
Both RNG and the Provably Fair algorithm have their advantages and downsides. Thus, for instance, RNG is more widely used when it comes to ensuring the fairness of a casino game. This software is used by both online casinos and software developers. The provably fair algorithm, in turn, offers higher transparency. In this algorithm, users can independently verify the fairness of the game. However, it is more difficult to implement provably fair practices. This is why, at present, it is mainly used by crypto casinos.
More Ways To Ensure Your Gambling Experience Is Fair
As a bonus, here are a few more things you can do to ensure that your gambling experience is fair:
Check to see if the casino you're playing at is licensed. This means that they have to adhere to certain standards and regulations.

Take a look at casino reviews to see what other players have said about their experiences.

Make sure that the casino has clear payout terms and transparent wagering requirements. 
By following these tips, you can rest assured that your gambling experience will be fair and square.
In Conclusion
To sum up, online casinos would normally use RNG and the Provably fair algorithms to ensure that their games are fair. However, you can take additional steps to minimize any risks you may face when gambling online. Thus, for instance, always see to it that you check the casino's license and carefully study the payout terms before signing up. We hope you have a great time playing your favorite casino games online!