In the mobile app industry, the road to successful application release is often like exploring uncharted territories. While imitating your competitors look like a safe strategy, it is true creativity that will lead you to unrivaled success in the dynamic digital arena. This article explores the intricacies of developing an enterprise mobile strategy to not only stay ahead of competitors, but also to exceed expectations in the ever-changing online commerce arena.
1. Select The Path of Innovation
When developing new mobile apps, companies need to decide whether to imitate existing competitors or create something unique. To gain an advantage in the market, you need to embrace the spirit of innovation. To embark on this path of transformation, you need to understand the requirements and needs of your users. Through extensive consultation and systematic dialog with our future users, a solid plan for product development is slowly taking shape. This plan will form the basis for the evolution of our mobile apps, which will adapt and change direction according to user feedback and market trends.
2. Boost Progressing Incrementally
Discovering the Opportunity and Priming the Product Roadmap
The first step in building a successful mobile app is to identify key user segments. By conducting interviews and feedback sessions, the wants and requirements of these segments effectively create a superior opportunity within the market. This opportunity is then translated into a comprehensive product roadmap that meticulously outlines distinctive features and functionalities, also known as EPICs. These EPICs are the core components that make up a mobile app and ensure alignment with user expectations.
Embracing Agile-Minded Prototyping
The most important EPICs are turned into prototypes, giving users an insight into the functionality of the application, and agile methods such as SCRUM and Kanban facilitate an iterative improvement process. This strategy allows adjustments to be made quickly and subsequent iterations to be shaped by user input. By embracing the concept of calculated experimentation, agile teams understand that failure can be a catalyst for breakthrough innovation.
Leveraging Outsourced Expertise and Strategic Testing
If you are trying to build a new app on a limited budget, you need to make smart choices. One option that can work is to outsource development to skilled external developers. This way, companies can benefit from their expertise without having to worry about the extra costs of maintaining an in-house team. However, remember that the journey doesn't end when the development phase is over. 
Regardless of the outcome, rigorous testing a software is imperative to ensure the application's functionality, security, and user experience meet the highest standards. Rather than burdening the internal team with testing responsibilities, it's prudent to engage a specialized testing company. Partnering with TestFort experts in the quality assurance field allows for comprehensive and meticulous testing, identifying potential issues before the application reaches the end-users. This proactive approach not only saves money in the long run by preventing costly post-launch fixes but also enables the internal team to focus on more critical tasks, such as refining the user interface, enhancing features, and strategizing for the application's success in the competitive market.
3. Prototyping for Agility Through Leveraging Framework
Hybrid Mobile Technology
When it comes to cost-effective prototyping, the Ionic framework is a beacon: Tools like Creator allow designers to prototype quickly and efficiently. In addition, Ionic's cross-platform capabilities allow companies to prototype quickly and get valuable feedback from users without having to spend a lot of resources.
A/B Testing and Rapid Releases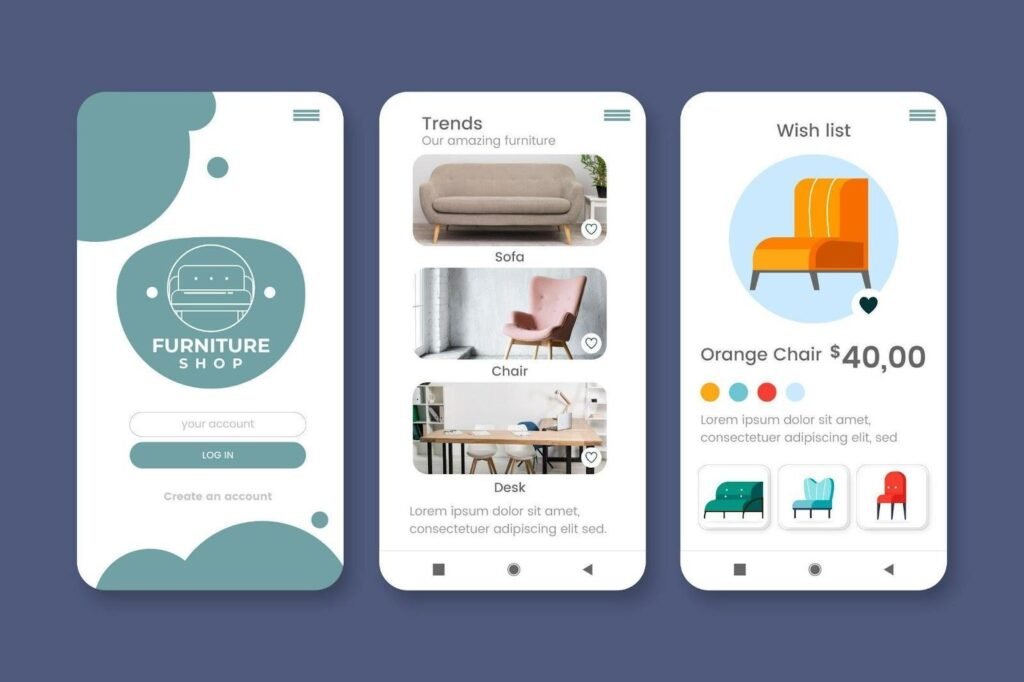 Ionic's versatility goes beyond prototyping to A/B testing of products. Multi-platform releases are now seamless, eliminating the need to manage separate iOS and Android code bases. Results: Accelerated time to market and a significant reduction in hidden support costs.
4. Beating Competition in a Budget
In the highly competitive arena of mobile apps, where budgets often determine the scope for innovation, adopting cost-effective strategies can lead to unparalleled victories. Here are three key takeaways that show how companies can stay ahead of the competition without having to raise additional financing from banks:
a). Harnessing the Power of Open-Source Technologies
When it comes to low-cost innovation, open source technology is revolutionary. Not only does it provide a solid foundation for developers, but it also creates a space where people from all over the world can come together and improve their systems. Open source platforms allow companies to access many resources, tools and libraries without having to pay huge license fees. This collaboration enables cutting-edge features and performance that make applications special. Furthermore, the transparency of open source projects allows companies to customize and maintain the technology according to their needs.
b). Embracing Lean Development Principles
Lean development principles are about being efficient and reducing waste. Companies can make the best use of resources and improve the development process if they use a lean approach. This means making small changes based on feedback and continuously improving the implementation. It is also important to work together as a team and communicate well. By streamlining the development process, companies can save money on their budgets and create products that users will love.
c). Emphasizing User-Centric Design and Feedback Loops
One of the best ways to stay ahead of the competition on a limited budget is to focus on creating mobile apps that users will love. Understanding what users want and need is crucial. Extensive research and testing can help companies ensure that their apps have all the features users want and need. Listening to user feedback also allows companies to continuously improve their apps and make them better. This not only ensures that the app works well but also that the app is truly loyal to its users, contributing to its long-term success.
Navigating the Digital Frontier with Confidence
Enterprise mobility strategies, innovation and flexibility are the sails under which apps navigate uncharted waters. By applying user-centered design, agile methodologies and cost-effective prototyping tools, companies can not only beat the competition, but also take the initiative. Creating a market-dominant mobile app is not just a journey towards a destination, but a continuous expedition where learning from mistakes and adapting to change is the mark of true success. Set sail with a focus on innovation and agility and let your company's mobile strategy pave the way to unrivaled success in the evolving digital landscape.