Australia is a place filled with eye-pleasing landscapes and various cultures that blend perfectly into each other. To the untrained eye or the ignorant, however, it may seem a boring country. Thus, once in a while, it is not uncommon to see people browsing for the answers to the questions: "What gambling options does the country offer?" or "Is there any legal online casino in Australia?".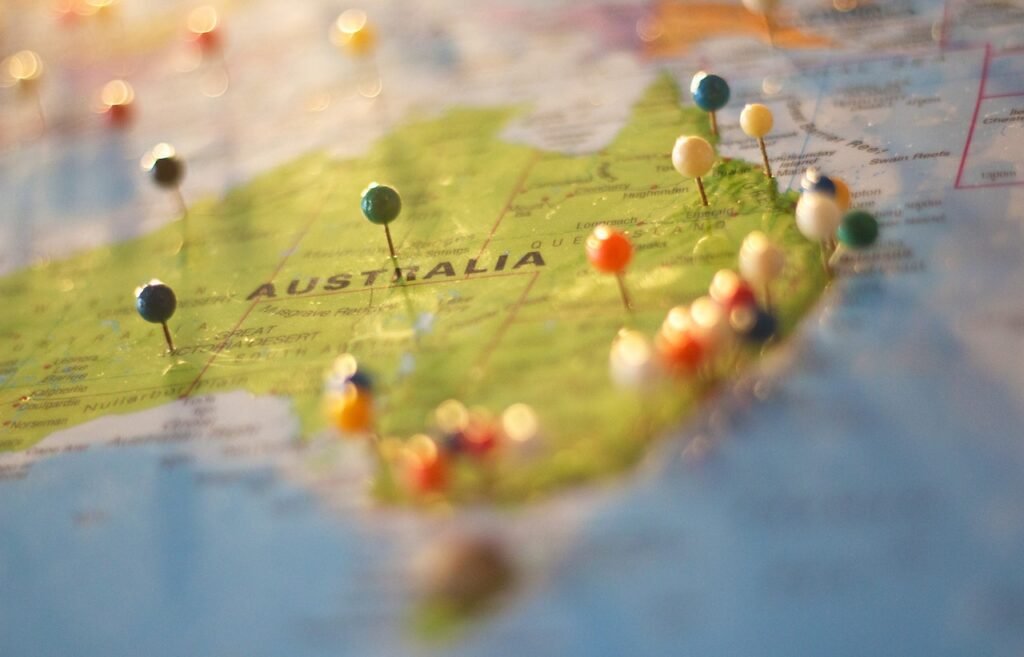 To answer these questions, we shall look into the major underlying question which is "Is gambling popular in Australia?". Let's get right into it. 
Available Gambling Options
In Australia, the humble beginnings of gambling date back to the wee days of the European settlement. So it is no wonder that it has moved beyond being a simple game of chance to even more complex aspects. Now, in this region, the word "gambling" describes activities ranging from casino gaming to sports betting, and on to lottery staking. 
This shows that the region now has more range to offer its residents and visitors. Below is a look into the numerous options Australia offers. 
Sports Betting 
Australia is a place where sports are not just a way to pass the time or a mere form of entertainment. Rather, it is an activity that the citizens are very much passionate about. And because of this, it doesn't come as a surprise that betting on these sports is a major aspect of the gambling world here. 
Moreover, being home to some famous sports events such as the Melbourne Cup and the Australian Football League (AFL) Grand Final, it is no wonder that the betting turnout is often high. Other sports that the residents like to engage in include hockey, soccer, tennis, etc. Thus, because of their stakes in these sports events, fans are very much invested in their results. 
Casino Gaming 
It is almost impossible to refer to the gambling culture here in Australia without making mention of its casinos. The country boasts cities like Melbourne, Sydney, and the likes that are home to some of the best casino floors the industry has seen. These gaming rooms answer the needs of both local punters and tourists. 
Furthermore, brick-and-mortar casinos provide a vast variety of entertainment experiences. These range from the top-quality casino games to slot machines to fine restaurants, and even to live shows and performances. 
All of this is to show that casinos in Australia are not only about gambling. Instead, it encompasses everything that involves luxury and excitement. And even down to the interior designs and architecture, everything serves as a means to escape the ordinary. 
Online Gambling 
Following the introduction of technology into the industry, the Australian gaming world received yet another transformation. And this new era was birthed by embracing online forms of gambling including online casinos, online sportsbooks, and even virtual gaming. 
These new methods of accessing these platforms make things more convenient and easier. And this is especially considering the added mouth-watering bonuses and promos that they come with. It also creates a more private avenue for punters to enjoy their favorite sports and games without going to a physical building. 
The advent of online gambling has thus made way for a wider audience to have better access to the industry. And regardless of what interests fans, there are various options to cater to the different needs. 
Lottery Draws 
Almost everywhere in the world, drawing lottery tickets is a good way to win big and attain financial liberation. And Australian residents are not left out of this opportunity. With the likes of Powerball, Saturday Lotto, and Oz Lotto, many try their hands at actualizing their dreams of financial freedom. 
Also, drawing lottery tickets is an attractive way to add some excitement to routine living with the hope of a brighter tomorrow. And the announcements, both on TV and online, bring a sense of community among those who participate. In addition, regardless of if you win or not, the excitement of letting imaginations run wild for a while may serve as a reward enough for some. 
Responsible Gaming 
With the increased popularity that gambling enjoys in Australia, it also comes with the challenge of battling problem gambling, otherwise known as addiction. This is because it is even more accessible than before and this makes it easier to get addicted. 
But for this reason, several government agencies and organizations have measures in place to prevent this. Some measures to ensure responsible gaming include support services, timeouts, reality checks, and self-exclusion programs. Also, some take it upon themselves to effect campaigns that raise awareness of problem gaming. 
Closing Remarks
Gambling is popular in Australia for various reasons but a major reason is that it is woven deep into the cultural fabric. And the country's love for the industry is sure to remain an enduring aspect of its national identity even as time passes.