Our door lock repair services are available to both residential and commercial clients. Experienced Locksmiths can recognize problems immediately when dealing with door lock repair. 
Any lock problem you may have can be fixed by the technicians at Pro-Tech Locksmith. Keeping your property safe and secure requires our lock repair service. Count on Pro-Tech Locksmith's fast response time and affordable service rate for excellent door lock repair service. It can be a frustrating experience to have a malfunctioning door lock, which is why we are here to help you right away.
You should not attempt to do it yourself if you want to keep your home secure. It could cause more problems than it resolves. It may seem that the standard locks on your house are simple, but even the tiniest flaw in them can increase the odds of a burglary. Have you ever wondered why the metal plates on your door frame are there? The fact that they prevent your deadbolt from wearing away the wood serves as a deterrent to forced entry as well. Sadly, that little metal plate cannot accomplish much if it is not mounted properly to the doorframe. The best way to ensure that your security will be improved is to install high-security locks correctly, regardless of whether you replace older ones or install new ones. You can count on Pro-Tech Locksmith, your local locksmith company in St. Louis, to ensure that your locks are in good working order.
Experienced & Reliable Crew!
In many cases, burglaries cannot be prevented without good locks. If you are unsure of your handyman skills, it is best to contact a local lock specialist instead of attempting to change your locks on your own. Our locksmith company has more than a decade of experience, and we are proud of our work. If your locks wiggle frequently or your key is stuck in the lock, contact our team for lock repair. If you're interested in upgrading your security, our technicians can replace your current locks with more secure options. The installation of keyless deadbolts will eliminate your need to carry any house keys.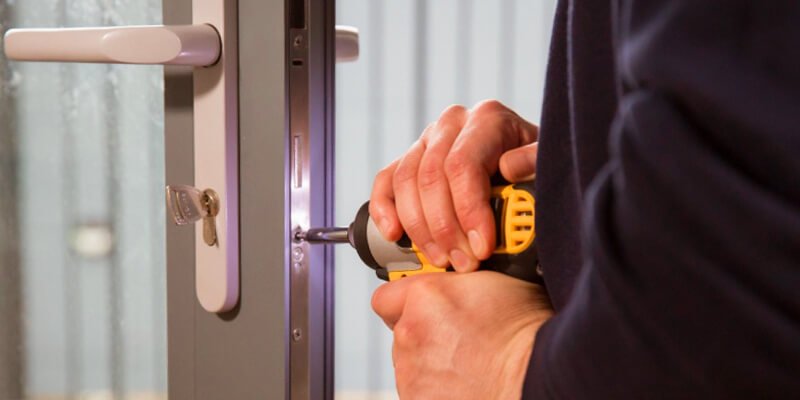 Every day, we get calls about locks that need to be fixed, replaced, or upgraded for a variety of reasons. When your locks are repaired at home or at work, you will usually not have to purchase new locks. When your locks are frozen up or difficult to turn, we can replace the tumblers, lubricate them, and increase their efficiency. We provide service on all popular types of locks, whether they're for your business or home. Before leaving your establishment, we will make sure every lock on your door is properly functioning and secure.
Call Pro-Tech Locksmith if you want fast, dependable, and affordable door lock repair services. You can call us at any time, seven days a week. We are available 24/7 for emergency repairs. 
Give Us A Call Right Away!
Dedicated to providing quality, reliable, and fast service, Pro-Tech Locksmith technicians have years of experience in the industry. They can resolve any lock problem. St. Louis, MO, residents and business owners can avail of our low-cost door lock repair services.   
Pro-Tech Locksmith is the best lock and key company in Palermo, CA. We provide high-quality locksmith near me services. Our clients can call us anytime for assistance. Our locksmiths are available day or night, seven days a week, to assist you during any time of need. So, call us right now if you are facing any lock and key emergencies. Our mobile expert will reach your location in no time. For more information about us, click this site.