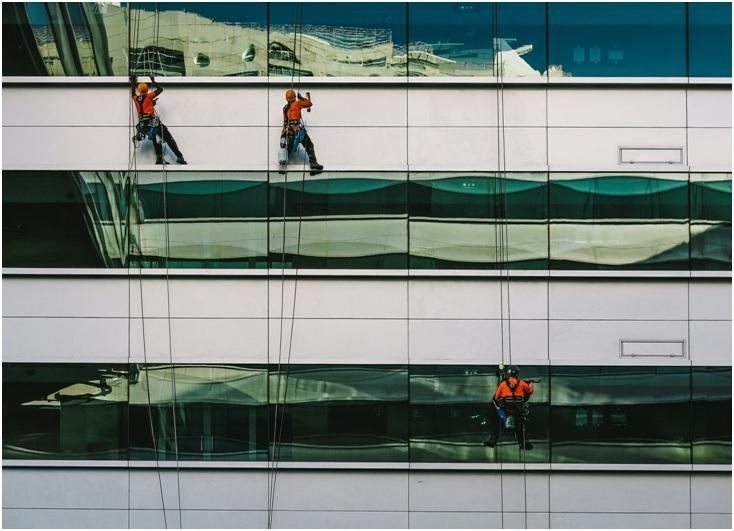 Photo by Nuno Silva on Unsplash
Investing in the real estate business is very rewarding when the property is bought in a good location and purchase price. But it can be challenging while thinking about the maintenance of the properties. Many investors get confused between residential and commercial real estate because of some similarities between them. Both of them need to be maintained differently because both of them are used for different purposes. In this article, you will get some tips on how you can maintain your commercial estate like a professional real estate investor.
Use Of Software: Having a big estate might be too much for one to handle; that's when commercial property management software becomes very helpful. If you have properties that are physically impossible to manage on a day-to-day basis, switch to commercial property management software. This software can keep track of all properties in one platform without much effort. While opting for commercial property management software, you must find software that can help you track rental and renter turnover rates, send rent reminders to tenants, manage every type of your property, and clean schedules and maintenance dates. These types of software can help you save a lot of your time and make your real estate investing business stress-free.
You need to know your commercial property well because, unlike residential property, commercial property is very different in various terms. The commercial properties are very diverse, and the investor should know every type of industry and commercial space in his property. 

They are harder to manage than residential properties because of different types of tenants, businesses, industries, commercial spaces like restaurants, and other types of spaces. The investor will face losses if he doesn't know about his commercial property.
Cleanliness Is The Key: Buying and renting properties won't give you money for too long until you keep your properties clean. A clean property attracts more customers. You have to make a schedule for the maintenance and cleaning of your properties. Ordinary cleaning services won't be sufficient to clean your properties; therefore, you must hire industrial vacuum services. These types of services can not only clean spills but also clean hazardous waste and other types of chemicals and dispose of them safely.
Proactive Maintenance: It would be best to have a good maintenance plan because a clean property attracts customers, and property without any maintenance is a major turn-off for tenants. A clean property will help you in the long run. Doing maintenance also saves money in the long run because it will be cheaper to solve a problem before it starts causing any problems. If pipes, drainage, ventilation, etc., are well maintained, they won't get damaged quickly, which will save you money because if they get damaged, they cost a lot of money to be repaired.
Doing regular maintenance will save money and the reputation of your real estate business. Regular maintenance lets you know beforehand if something needs to be repaired before it gets damaged.
It might sound expensive, but it can help you generate more money in the long run. Upgrading your properties with new amenities will attract tenants. Upgrading your property will also help you stay competitive in real estate.