Company culture can make or break employees' motivation, productivity, and attitudes. Businesses with a poor culture tend to have high staff turnover and don't perform as well as other companies. 
Some companies were just starting to perfect their cultural practices at the office, then along came hybrid and remote working. Suddenly, companies implement new strategies to ensure that this all-important part of the business doesn't fall by the wayside.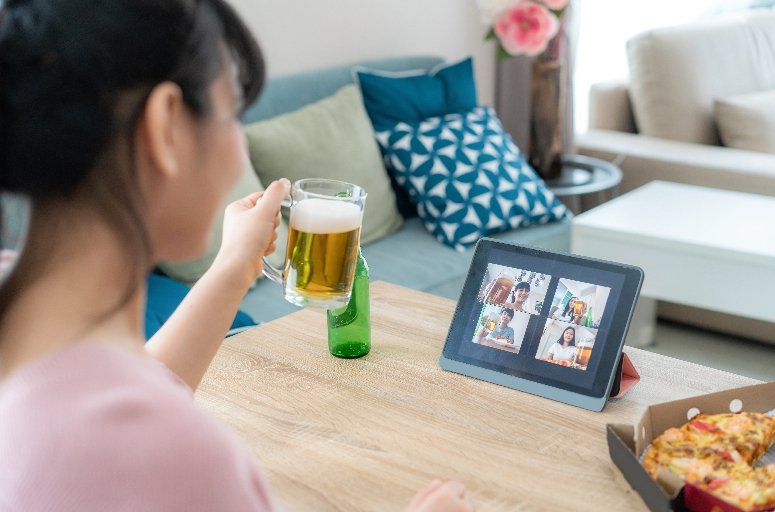 Here are a few noticeable ways that workplace culture is changing in the hybrid setup and how businesses worldwide have started to embrace this new way of being:
1. Making Salaries Everyone's Business
To eliminate office gossip and strengthen trust among team members and management, some companies have chosen to make it known how much each person is earning.
This strange new practice has surprising benefits as it motivates employees to deliver better service to the company. Knowing what everyone else is earning creates a sense of pride, and employees finally see the correlation between how well they are performing and their salary.
2. Companies Include More Fun Activities
Companies needed employees to have the same level of commitment and engagement even when not in the office daily. The only way for some to do this is to add weekly fun activities to the menu. You only need a little creativity, initiative, and willing employees to make it work.
Everyone hates weekly meetings, so why not turn them into a weekly corporate virtual happy hour? People are all game for happy hour, right? Scheduling something fun like that beats a boring meeting any day!
On the other hand, informal and fun ways of greeting each other, themed days, and exciting team names are some of the ways businesses have added to the fun element. In addition, team sports get a new meaning when they go head-to-head during quizzes or other activities designed for hybrid working teams.
3. Positive Reinforcement Is Used More Often
The hybrid workplace has been challenging for businesses and team members alike. Getting used to the new way of working has been depressing enough for some, so adding more would have been counterintuitive.
Before, employees would leave for another job, and there would be a very hostile atmosphere in the office for some time afterward. Many now realize that it's worth celebrating these moments. Eventually, team members grow and develop themselves. And when they receive an opportunity to use these skills, it should be cause for celebration.
With many companies measuring performance output instead of attendance, implementing awards like Performer Of The Week spurs other employees to increase their productivity positively.
4. Perks Of The Job Has Changed
Many team members have to juggle work and life while working from home, and some days can be harder to manage than others. Instead of providing the old-fashioned days off as an incentive, companies have started to use more innovative terms.
Be In Bed, Pajama Party, or Under Cover days started showing up in many hybrid work cultures. Employees no longer have to get up early, dress up smartly, and sit in the office for hours on end. They can now take it slow and work at a more relaxed pace than before. The fact that all the hybrid workers participate in this practice has normalized it amongst company cultures.
Saving money on office space and other operational costs left companies with some spare change in their pockets. The funds can be accumulated and spent on informal weekly get-togethers for team members to promote the culture even more.
5. Communication Has Opened Up More
Before hybrid workplaces, employees that needed to speak to the boss in person used to be highly intimidated by the interactions. In particular, the timid team members who sat in the corner and never opened their mouths about anything now have the opportunity to express themselves more openly.
Furthermore, communicating through digital platforms has given employees the confidence to say what is on their minds, whether giving ideas or suggesting improvements. Any business needs effective communication, and the hybrid workplace distinctively achieves this goal.
6. How Hybrids Roll
Bringing in new and exciting features into the company culture has been one of the trademark features of the new normal. Team members are looking forward to their interactions with the company and each other, which, in turn, improves their productivity and attitude.
Companies that embrace culture change do well overall. Hybrid teams roll with the motto: a change is as good as a holiday. Change is something to look forward to, and company culture for hybrid workplaces expresses this so well. Keep rolling with the punches and use creativity to make your company culture better for everyone.